Down to my last four shows of Rak of Aegis! Here's the experience so far…
That was the best title I could come up with. Sorry.
I can't believe I'm down to my last four shows of PETA's fifth season of Rak of Aegis. After doing nearly two years of the same production twice a week (sometimes more!) for Miss Saigon, having a total show count of 15 for Rak is, well, pretty… bitin.
The journey, so far, has been nothing short of intoxicating. Playing Aileen, I must say, is a relatively new experience. Rak is my first Filipino-language production. I grew up in the Philippines, so speaking the native language isn't and shouldn't really be a problem for me. Or so I thought. It's different when you have to speak it while taking into consideration where my character comes from, who she really is, and what she does.
As mentioned, Rak of Aegis is on its fifth season. And as a result, countless people — even the non theater-goers, have already come to see it. The show has opened peepers all over, giving audiences of different backgrounds the chance to witness first-hand how Philippine theater has exquisitely grown. We've come a long way, yes. Crossing both fingers and toes that, one day, we will have our very own version of Broadway/West End where shows not only run for weeks, but instead, non-stop, for several months to years. Where we have people queuing up for day seats. And last but definitely not the least, where the average Filipino theater actor will no longer find the need for a day job. Amen.
Going back to my Rak on crack story, perhaps the biggest challenge I had to face was creating my own Aileen, but at the same time, remaining faithful to how the playwright had envisioned her. There are four of us alternately playing the same role–each one with a different take on her. Rediscovering the Filipino humour was also quite the challenge. But at the end of the day, I realized the only way to pull it off is to just be yourself. And everything will fall right into place. Faced with these exciting, albeit stressful challenges, surprisingly, I found it all to be a breath of fresh air.
Don't get me wrong. Personally, nothing still beats my Kim stint. But playing out a story with a tragic ending (yes, I shoot myself in the gut twice a week–on average) can get to your head sometimes… even long after the curtains have slid back down. So doing Rak, a musical with a drama-comedy ratio of 1:2, gives me a totally different post-show feeling. I come home every time still feeling elated. 🙂
Before I get to the tail end of the Aileen Chapter of my life, I just want to put it out there that this opportunity is something I am immensely thankful for. Plus, it's an achievement unlocked!
These are my last show dates for Rak of Aegis:
The showbuyers' numbers are listed in PETA's website.
Hoping to see you all there!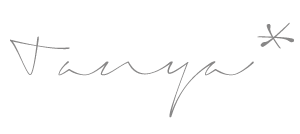 ---
CREDITS:
media night performance photos

©

Erickson dela Cruz
Rak of Aegis season 5 poster

©

PETA
Rak of Aegis is directed by Maribel Legarda, with musical direction by Myke Salomon, and book by Liza Magtoto
Save
Save