Carving plastic and sniffing sealants? That sounds about right! Here's my rookie guide on how to customize a Blythe Doll.
I'm into dolls, quite obviously. Specifically, BJDs or ball jointed dolls. So taking interest in other kinds of dolls isn't too hard for me. When I think it has its charm, I'll probably research more about it.
When I was in high school, my best friend and I bought matchy-matchy messenger bags to be used for school that had the word "Blythe" and a picture of a doll on it. Back then, I didn't know that Blythe was an actual doll. I thought it was a clothing and accessory brand, and the doll just happened to be its official mascot. Kind of like Paul Frank.
Fast forward to 2011 when I went to Hong Kong for a doll convention (Dollism Plus):
I went around the infamous Sai Yeung Choi Street in Mongkok and raided the doll shops there (for BJD things, of course–and stinky tofu!). That's where I saw a real Blythe for the very first time. They sold Blythe eyechips, wigs, clothes, you name it – they had it. But it really didn't appeal to me back then. Big, shiny plastic head… boggle-eyed with a gaze that seemed to stare off into nowhere. I didn't explore much on the Blythe side, and moseyed along to get my Super Dollfie fix.
Fast forward to 2015, whilst living in England:
I chanced upon Blythe stores on Etsy while fixing my own Etsy shop. SO THAT'S HOW THEY LOOK WHEN THEY'RE CUSTOMIZED. *slaps forehead* I thought it was just changing wigs and eyechips. But carving and changing the faceup (as with BJDs), really makes a big difference. And I didn't know you could do it with Blythes, too. I was fascinated. Somehow, custom Blythes had their appeal. I did my research, followed some accounts on Instagram, etc.
Anyhow, so that's basically the backstory of why, after a long period of consideration, a Blythe doll now resides on my desk:
I don't claim to be an expert on Blythe customization, I simply wanted to give it a try. If you'd like to customize a Blythe but have never done so in the past, I recommend doing a search on YouTube as there are tons of video tutorials there that might help you. This post is no way a tutorial and shouldn't be treated as such. If you'd like to follow my example, please do so at your own risk. 🙂
After taking her apart (which felt like forever), I gathered up my materials. I put her scalp, the backplate, all the screws and the T-bar (which I had already sanded down to adjust her gaze) in one ziplock to keep them from rolling off into nowhere and risk losing the parts.
I proceeded to sand her face. I used 400grit, 800grit, and 1200grit sandpapers. I read in one forum that they don't recommend going any lower than 800grit as you can accidentally make irreparable scratches. I found that the 400grit worked okay as long as I way careful on the amount of pressure I was putting on.
First, I wet-sanded the entire faceplate with the 800. When I got rid of all the shine and factory faceup, I polished it off with 1200.
Using the precision screws and an exacto knife (not pictured), I began to carve her lips, nostrils, and philtrum. It takes a lot of time. I'm guessing it could have been easier had I used actual carving tools. But I didn't have them around so…
I alternated carving and sanding, until, more or less, I got the look I wanted. I think I could've done better by carving some more, but I was just too scared.
I rinsed her down by dunking her in the small bucket of water on my table. Left her to dry. Then called it a night. I did her faceup the morning after.
As for her faceup, I didn't use anything that I would NOT use on a resin BJD's faceup. The sealant I used was Citadel Purity Seal — a great alternative for Mr. Super Clear Flat. After spraying a fine layer of it on, I ground some Rembrandt chalk pastels with my exacto knife and did her blushing.
Her "teeth" were drawn on, not carved in. And I used a combination of watercolor pencils, and a mixture of flesh tone and brown acrylic paints to give her freckles.
When I was happy with the job, I sealed her off with one last layer of Purity Seal. The last step was applying gloss on her lips — the ever-reliable Tamiya X22 clear gloss.
When she was all nice and dry, I put her back together. Carefully, so as not to ruin or scratch her faceup. Taking a Blythe apart and back together, I must say, isn't easy.
So there she is. It's a first attempt. And I'm seriously pondering on the idea of re-doing everything and carving a little more in some places. But for now, she'll do.
She lives on my desk at the moment. I call her Beansprout.
I'm not sure if Beansprout is going to stay or if I'm going to sell her since I'm still not a hundred percent certain about the way I feel about Blythes.
Or maybe it's the same with BJDs? I have this thing… when someone else does their faceup, the amount of appreciation I have for them is greater (yes-all 15 of my dolls' faces were painted by somebody else, not me).
Or perhaps I need to experiment and play around more. Like get her brand new eyechips, sew her some new outfits… We'll see!
If you have any Blythe stories to share, I'd love to hear them. 🙂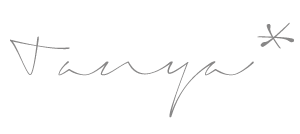 Save
Save