Looking for a way to take better care of your beloved furbabies? Did you know that giving your dog a quality diet is the first step in making sure his health is in check?
---
The scenario:
You come home from a long day at work. You kick off your heels, slump back on the sofa, and put your feet up on the coffee table. Breathing in the peace and quiet, you find solace in your empty living room. Traces of chaos from the office slowly fading away. All of a sudden, you hear the sound of scrambling paws, nails scratching on the hardwood floor. A fluffy ball of fur magically finds its way, first on the sofa, then on your lap. A wagging tail disrupts the stillness you were indulging in. A pair of paws pressing against your chest. She begs for you to make up for the time you spent away from her. And that's when you know all is right in the world again.
If you're like me, nothing beats the bond you share with your pet. I live with 4 Jack Russell Terriers and a beautiful mutt (aka. askal/aspin). Luckily, they have enough space to run around and we are blessed with dog-loving helpers who look after them while we are away. I'm proud to say we are not one to hoard dogs and keep them in cramped cages all day long. Yes, they do have their cages where they sleep during the night and retreat to on rainy afternoons. But in general, they are free to roam within the gates of our house as they please.
Out of the five dogs, my female Jack Russell, Sasha, is my own personal responsibilty (and favorite–of course). While my mom is in charge of the other 4, I take care of all of Sasha's needs. I took it upon myself to cover everything with regards to Sasha–her food, her vet check-up's, her monthly doses of Heartgard and Frontline, and so on. She lives inside the house and sleeps in my room every night.
Sasha's very own throwback photo.
A few months before I flew back to Manila from my two years living in London, I was given the most heartbreaking news. My mom called me one night saying we just lost Missy, another JRT (and Sasha's mom), to tick fever. It took me a long time to get over the loss. I was grateful for the amount of support I got from some Miss Saigon friends and fans during that time of grief. I flew back to Manila and went home to a Missy-less house. It was sad. But at the same time, I found myself asking how I can improve the quality of life of my dog, Sasha. I needed to make sure the same thing doesn't happen to her.
Proper nutrition is the number one key to a healthy dog.
Her coat, bones, joints, and organ function rely on the quality of her food. Terriers, in general, are susceptible to chronic skin infections and allergies. While Sasha has had her fair share of the occassional itch, prevention is always better than cure. And I have made it a point to keep her on a premium, all-natural diet, free of additives, grains, corn, wheat and animal by-products. And the results, so far, are amazing. She has become much happier and healthier, and it all started with her nutrition.
While you can easily cook your own pet's meals, the only problem I find with this is that it may be lacking certain key ingredients that are necessary for optimal health. The limited shelf-life compared to dry food will also be a hassle, unless you have the time to regularly make these in small batches to keep them from spoiling.
Making better choices when it comes to your pet's nutrition makes a big difference.
Although premium diets are more expensive, they cut you back on potential veterinary and hospitalization costs, letting you save more in the long run. Your dog is healthier, happier, and less susceptible to illnesses. Their skin and coat are healthier, their bones and joints stronger. And these are some important things to consider as your dog gets older.
Sasha is currently on a single protein source diet. Jack Russells are prone to skin allergies, so I'm constantly on the lookout for the ingredients that don't trigger those. She's had her fair share of nasty flare ups in the past but so far, Acana Pacifica has been doing her good. On my hunt for food and treats that are Sasha-safe, I only get them from one place: Bow & Wow – the country's leading premium food and pet supplies store.
Bow & Wow, the same people who brought us Healthy Options, only stocks up on wholesome, all-natural pet food products. Whatever it is that I pick up from their store, generally, none of it will contain harmful chemicals. The only thing I need to worry about is knowing whether or not Sasha will be allergic to any specific ingredient. Chicken triggers her allergies, so I steer away from poultry. But if your dog doesn't react badly with that, Bow & Wow offers several brands of food made with real chicken meat. All of which are surely free from unnecessary stuff.
Image c/o Bow & Wow
I speak with Bow & Wow's Jr. Brand Manager, Bonbelle Cerbo, and ask a few questions:
What tips can you share with owners who want to make the transition from regular pet food to an all-natural diet?
Not all pet food are created equal. Just like human food, there's good pet food and there's junk pet food. Stay away from regular or commercial pet food that can be laden with harmful ingredients such as carcinogens, chemical additives, artificial colors and flavors, by products and fillers that may wreak havoc on your pets' immune system and organ function. Not only does it offer low nutritional value, but these may also be the cause for your pets' allergies and other health problems.

Make sure to read the labels and check that the first ingredients should be in a form of high-quality protein labeled specifically as chicken, lamb, venison, etc.

Switching to an all-natural diet will ensure that pets live healthier and happier lives. When we eat wholesome, nutritious food and a healthy lifestyle, we look and feel better. The same holds true for our pets. An all-natural diet helps improve their skin and coat condition, boosts their energy levels, aids in digestion and helps promote a healthy weight.

Feeding them all-natural food is also the best way to maximize their life expectancy and improve their quality of life, enabling us to spend as much time with them as we can!
What difference can people expect buying from Bow & Wow compared to their run-of-the-mill pet store?
At bow & wow, we understand that dogs and cats are more than just pets. They're like family to us. You'll be sure that everything you get from our store is healthy and safe for your pet. We only source pet food and products from partners and suppliers who are our commitment towards raising healthy and happy pets. Our friendly, knowledgeable staff will also be there to help you find the right products specific to your furbaby's needs.
Everytime I walk into a Bow & Wow store (specifically the Eastwood branch, since its closest to where I live), the SA's always know your products by heart and give great recommendations. The customer service has always amazed me. What kind of training do they undergo to better cater to your customers?
Like you, we are all pet parents, too! That's the first requirement to be able to join our company. All of us love our pets like family, and we treat other pets as if they were our own, too. We train and employ passionate pet parents who love animals and who are keen to inspire others on what it means to raise healthy and happy pets.
Do you offer any perks to your Bow & Wow patrons?
Our current membership program, the bow & wow Club, entitles members to exclusive events and perks. Aside from our fun pet parenting events and programs throughout the year, they can also earn points every time they shop in our stores, and these points can be used to pay for purchases.
Apart from premium pet food, what else do you offer at Bow & Wow?
Aside from our full range of wholesome, natural and organic food lines is our wide selection of safe and eco-friendly toys, treats, supplements, training tools, petware, grooming products, and pet clothes.
You may find Bow & Wow branches at the following locations:
·       6th floor, Shangri-la Plaza Mall, Mandaluyong City
·       Lower Ground Floor, Greenbelt 5, Makati City
·       Ground Floor, Excelsior Eastwood, Quezon City
·       2nd Floor, Robinsons Magnolia, Quezon City
·       Ground Floor, Solenad 3, Nuvali, Sta. Rosa Laguna
·       3rd Floor, Ayala Center Cebu
There you have it! What a difference it makes when you focus on what goes into your pets' nutrition! Of course, proper exercise goes hand in hand with proper nutrition. So don't forget to get their legs out for a good stretch! I hope this post has enlightened you. Wishing you and your furry friends all the best!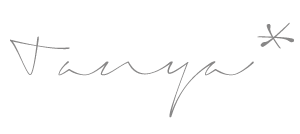 ---
This is not a sponsored post. All views are my own and I do not claim to be an expert in pet nutrition and healthcare. If you are experiencing issues with your pet, seeking veterinary help is your best option. Watermarked/labeled photos are my own, other photos featured in this article are taken from Bow & Wow's website.

Save
Save
Save
Save
Save
Save