Nanny Rose's Gugo and Lawat Anti Hairfall Shampoo Review: all-natural and 100% Philippine-made.
---
A recent trip to Watsons to stock up on toiletries lead to my discovery of this shampoo. The brand wasn't familiar to me and I failed to notice their products during any of my visits to Watsons.
Now, I've never tried gugo shampoo. In fact, the only time I ever used the term was back in elementary during Philippine history class when we would study about how the early Filipino inhabitants would use gugo to wash their hair. After that, it was never part of my vocabulary… nor my personal hygiene.
What's gugo? And what's lawat?
In a nutshell:
they're both plants
the extracts are found to be natural remedies for hair-loss or falling hair
the Philippines is quite the breeding ground for these plants
people have been using them on their hair since time immemorial–at least that's what it said on my Sibika at Kultura Grade 1 textbook (from what I can recall)
Lucky for you this isn't Botany 101 and I'm not about to give you a full-blown lecture on the said plants! *grins*
Nanny Rose's is a local personal-care brand that uses all-natural ingredients for their products. You can know more about their story by visiting their website.
image from Nanny Rose's website
I love supporting local, organic, artificial-free brands. Not only are the products made locally by locals, they also make use of locally-sourced ingredients. 100% Phillippine-made. Isn't it great to know that both the market and makers are continually growing? The country is rich in natural resources, and it's pretty awesome to see these land on store shelves–all in lovely packaging but without the mean, ugly stuff.
ANYHOW!
I saw this in Watsons and thought I'd give it a try. The clear, cute label on the bottle was what caught my attention. I only bought the shampoo and saved the conditioner for maybe another day. Falling hair has been a constant problem of mine so I figured there's no harm in giving this a shot.
Yay, gugo!
The NRGL shampoo bottle is pretty straightforward, telling you all you need to know about the product and what's in it.
At the back it says:
A specially formulated herbal shampoo containing Gugo, Lawat, Lagundi, Malunggay Extract to nourish and revitalize hair follicles, plus Virgin Coconut Oil, Sunflower and Soya Bean Oil to moisturize and add shine to hair. This clever concoction helps reduce hair fall. In a refreshing scent of lemongrass and grapefruit, this bottle leaves you with healthy, shiny, beautiful-smelling hair!
If you want to read more about the specific ingredients, Nanny Rose's website has a whole page dedicated to the explanation of the contents of their products.
It comes in two sizes: 100mL and 200mL. I purchased the latter.
The shampoo itself is a honey-coloured concoction with a clean, citrus-y scent – quite refreshing, but not overpowering. The scents of lemongrass and grapefruit are well-balanced. You can't really tell which one of the two has the stronger scent. I find it smells a little bit like green tea. Bottomline, I liked it.
As expected with sulfate-free shampoos, it doesn't lather much. Although it definitely gives you that squeaky-clean feel afterwards.
I have long hair that goes down my back and past my bra-line so I had to get a couple of squeezes out of the bottle to get the right amount to fully cover my hair. Adding a little water while massaging it in should help get it sudsy. I'm guessing the 200mL bottle would last me a month if I alternated it with my other shampoo, and perhaps a little over two weeks if used everyday.
After letting my hair air-dry, I went to bed. I woke up the following day with very soft tresses, albeit just a tad bit dry especially at the ends. I'm certain getting the matching conditioner should eradicate this problem. I didn't find stray strands of hair on my pillow. With regular use, I'm betting this would significantly lessen the amount of hair I'd find on the drain after a shower.
To sum it all up, here are my thoughts in easy-to-read format:
What I Liked About It:
Filipino-made using all-natural, locally sourced ingredients
refreshing scent that leaves hair smelling clean
made my hair incredibly soft
sulfate and parabens-free
rinses off clean and doesn't leave any residue
What Could've Been Better:
Valued at Php 199.00 – quite expensive for 200mL, and more expensive than your regular drugstore shampoo
Would I repurchase? Yes
Would I recommend / gift it to friends? Yes
To get the latest on Nanny Rose's products, follow them on Instagram.
---
Note: This is not a sponsored post. I have given my honest opinion. All views and ideas expressed are my own. As with most beauty and wellness products, it's a case-to-case basis and we may not end up with the same results. What works for me might not work for you, and vice versa.
Nanny Rose's products are available to purchase on their website, in local Watsons stores, and SM Department Stores nationwide.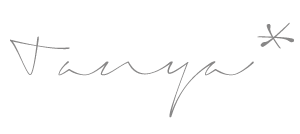 Save
Save
Save