I got a Balayage at Azta Urban Salon, and I LOVED IT! Here's the full story.
A little hair history. I'm not exactly a balayage virgin. This session with Azta was the second time I had this done to my hair. The first time I got a balayage was last March 2016, before I left the UK permanently. After two years of wearing the same, long, boring, monochromatic, one-length hair (for my role as Kim) and because, as per contract, I was not allowed to touch or do anything to it, I was itching to get a hair makeover. ASAP.
Two days after we closed Miss Saigon, I hopped on the Underground, got off Holborn station, and dashed straight to my appointment (which I had booked 3 weeks in advance) at Windle & Moodie at Covent Garden. My virginal locks were layered beautifully by Mia and my balayage was done by Jesus (a W&M colorist, not the son of God – though that would have pretty awesome). I was so pleased with my hair. Jesus and Mia were extremely nice and did a pretty amazing job. I wore their creation for the next 7 months.
Fast forward to several months later. I was looking through some press and production photos of Tick, Tick… Boom!, a musical we opened last week at the RCBC. Realizing how my once-gorgeous, £300-ish, British-done balayage had turned into this brassy, stale, and lifeless mess, I knew it was time to hit the salon. And because I'd waited too long, it called for more than a mere touch-up. I couldn't wait any longer. After all, I'm hitting the shores of Boracay in a couple of weeks… I don't want ugly hair on my holiday.
My perpetual go-to salon. The people at Azta Eastwood have saved my hair on more than one occassion. I'm the kind of girl who likes to try out different salons just for the heck of it. However, unless a serious treatment is a certain salon's guaranteed forte (By "serious" I mean permanent treatments that may cause some damage like rebonds, perms… and by "guaranteed", I mean tried and tested with lots of reviews online.), then I'm not going to have anything major done there.
Some salons I've tried and still trust:  Digi-perm by Mr. Shin at Beauty Brick, Korean ulzzang haircuts at Shine Girls (Pardon the ignorance, but is that place still even open…?), the most relaxing hair treatments with scalp massages that never seem to end at Indigo Salon…
Now, unless you've earned your 5-star review, I'll probably pass. I've learned my lesson the hard way before. Tresses melted to a noodle-y mush from a perm gone horribly wrong. And guess who fixed it? Andy and his Azta Eastwood team did.
Azta Urban Salon Eastwood has been my go-to salon for years. When jet-black hair was the in-thing a couple of years back, I went to them. I've had one traditional and two digital perms done there. Some dye jobs. Lots of hair treatments. Even mani and pedis. I trust them with anything. If I'm not in a particular mood to try out a new, raved-about hair studio, I usually run to Azta. Plus points that it's so close to where I live.
Second time to balayage, first time to balayage with Azta.
I booked my appointment over the phone the same day I had it done. Pleased (and pretty surprised) they could accommodate me on a busy Saturday, I locked in a 2:30pm appointment with Jo Tubato, creative director of Azta Urban Salon Eastwood City.
Tell your stylist EVERYTHING.
I came in with my very damp hair in a bun (I was rushing, since mom and I were sharing a driver that day). Jo sat down with me for a hair consultation. He asked about my hair's history, what I wanted, and what options we had to achieve the look I was gunning for.
I explained everything and how much I hated copper and brassy tones. Personally, I find that it can look a little cheap sometimes. Like a poorly-done, DIY dye job. Copper can look great, but I guess it depends on the skin tone, hair cut, and overall features. Jo was on-board with me on this one, and understood what I wanted: No brassy tones, no copper, no yellow. Nothing TOO bold. Subtle, yet not too subtle that it looks like I hardly had any change done. After constant reiteration, I left myself in Jo's expert hands and watched time fly… very, very slowly.
I took a few minutes off to buy a drink and a snack from Starbucks downstairs, so we started at around quarter past 3. The whole session lasted for nearly 7 hours. (clocking in from 2:30 and ending at around 9:30 in the evening) — WELL, TIIS GANDA NGA DAW, DIBA? My ass was sore, but I walked out of the salon feeling like a million bucks. LOL.
First things first. I started out with a shampoo with Aldrin, the junior stylist who assisted Jo throughout the entire 7-hour process. He prepped the foil while Jo started sectioning my hair. Although, original traditional balayage doesn't use foil, Jo used it. I feel safer using foils because you'd still need a certain degree of precision. (My balayage with Windle & Moodie also used foils). Jo was eyeballing the sections he chose to color off, freehand painting each of them with bleach. Because of my existing balayaged pieces, he had a dimensioned canvas to build on which contributed a lot to the final look.
Aldrin braided the unbleached sections to keep them out of the way. Jo explains that this makes for a faster toning process with less mess. It was Jo's technique and I found it rather clever. After getting everything foiled up, I was left to sit in my chair to wait for the bleach to develop. I took out my Midori Traveler's Notebook and started taking notes for this blog post (yes, this one you're currently reading).
Yummy cold milk tea! Azta serves their customers free drinks. You get to choose from coffee, milk tea, or iced tea. I get the cold milk tea all the time.
About an hour had passed and Aldrin came back to touch up the bleach. Before that, he and Jo came from time to time to check on the color development. Aldrin and I exchanged some hair horror stories to fill the time. He shared his own horrible experience with bleach where his hair got to "pancit canton" level. Meaning, it was marshy as a soggy noodle.
For a second, I got a little nervous, considering my hair was marinating in bleach as we were talking. But he assured me my hair was healthy and strong. He even showed me a lock of hair for me to touch. And yes, I'm proud to say my hair was taking it really well. No rubber band-ing from them that night!
After the bleach had turned my hair sections a scary yellow tinge, Aldrin blew dry my hair to get it ready for toning. Jo applied the toner he had prepared. He let it sit as the color saturated my strands.
Jo and Aldrin could feel my growing excitement from the other end of the salon. They told me that I'm up for an application of Olaplex 2 (to minimize hair damage from the bleach) and an intensive hair treatment (to keep it hydrated), and then I'll be done. Yay!
The whole 7-hour process in a nutshell (if I remember correctly!). Consultation –> Wash –> Blowdry –> Sectioning –> Bleach –> Blowdry –> Tone –> Wash –> Olaplex 2 –> Hair treatment –> Rinse –> Style
I didn't ask to prune my tips since my last haircut (June) with Andy was still growing out nicely and my tips weren't bad at all. I wanted to keep the length of my hair.
Ash tones is stubborn with asian hair. One brilliant way to fight off the premature yellowing of ashed hair is to use a purple toning shampoo. Luckily, Azta managed to unearth their very last bottle of Bed Head Dumb Blonde Purple Toning Shampoo from the stockroom. I got my hands on it as quickly as I could.
And… TADA!
I love, love, LOVE my hair! To be honest, I love it more than my previous balayage. Although W&M did a fabulous job, I found that I was still playing it a little too safe that time. I guess it was because I was transitioning — after all, no hair crap whatsoever for 2 whole years! Jo's creation is a little bolder and I actually quite like it. It's still subtle, but absolutely not playing it safe. It has a classy pop of color. The tone he used, which was a medium ash-grey, blended so well with my old W&M highlights. I can't wait to see the color payoff in a couple of days!
Post-balayage care tips from Jo. Before taking selfies with my stylists and saying goodbye to the salon staff, Jo left me with some tips to make my color last longer.
no hair washing for the next 2 days (not looking forward to the grime, but must follow through!)
use purple shampoo on first wash
use purple shampoo at least twice weekly for maintenance, preservation of ash tones and to keep them from yellowing
when heat styling, don't set styling tools on max setting as this not only fries bleached hair, the high temperature strips away the ash leaving you with yellowed strands
always use heat protection when styling
It's a long, long process. But it's worth it. Be prepared to alot an entire afternoon to evening (or morning to afternoon, depends what time you start) if you want to get a balayage. The length of the treatment will depend on how your hair reacts to bleach. Some may take more time than others.
Discuss your hair's history with your stylist to be sure the treatment you want is safe and suitable, and don't leave any details out! Doing so prior to treatments (especially those involving bleach, like balayage) will spare your hair extreme irreparable damage. Make sure you and your stylist come to a general consensus. If he advices against doing a certain treatment because he thinks your hair isn't healthy enough for it, listen to him and say thank you. Book a relaxing hair treatment instead!
Azta Urban Salon Eastwood is located in Citywalk 2, on the second floor, beside 7/11.
***COLOR PAY-OFF 10 days later:
Pardon the Gudetama sticker. My face was just… not cooperating today. I took these photos as I was waiting for the images for this review to upload to my Photobucket. When I washed my hair this morning, I didn't bother combing it and put it in a bun after it had dried. Hence, weird hair day. (Hey, so what? I didn't leave the house.) Anyhow! It's been 10 days and I'M STILL SO IN LOVE WITH THE COLOR! I've been using the purple shampoo religiously, just to make sure. And see those very light locks? Those are ash grays. I've managed to preserve the ashy-ness by following the tips I got from Jo.
If you would like to know how much I spent for the hair makeover, you can shoot me a message via my contact page and I'll get back to you as soon as I can. 🙂
Thanks for reading! And much love to Jo and his Azta team!
xoxo,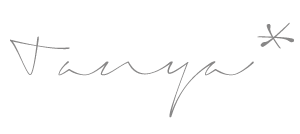 Save
Save
Save
Save