If you like to paint on the go, here's my how-to guide on making your own custom portable watercolor paint palette.
For this "tutorial", I used a 18-color Sakura Koi Pocket Field Sketch Box.
This portable watercolor paint palette is available in 12, 18, 24, and 30-color boxes. I went with the 18, thinking it would be enough. It WAS enough. Only problem was, I wanted to be able to use some of my watercolor tubes on the go since I paint a lot even when I'm out of the house. It would be too bulky to lug my Koi box AND my plastic case of tubes around. I found a way to make it work and I thought I'd share it with you, fellow watercolor-enthusiasts!
You can easily make your own watercolor travel case with mint tins, watercolor pans and some heavy-duty double-sided tape, totally forgoing the Sakura Koi. But I'd already bought it, so I might as well use it.
The Van Gogh tube paints are 10 years old but they work like new!
If you want to add more colours to your 18-color box, here's what you need to get started.
Materials I used:
Sakura Koi Pocket Field Sketch Box (18 color, I got mine from National Bookstore)
Artist-grade watercolor paints of your choice (tube-type)
Empty half or full pans (I got mine from The Craft Central)
Heavy-duty double-sided tape
Watercolor paper cut to fit inside the lid
Depending on what pan sizes you have, the 18 PFSB can fit quite a lot of pans. This, however, is going to sacrifice that space where you store your waterbrush. I carry my waterbrush along with my other art essentials in a travel pen case, so this wasn't a problem to me.
You can use any combination to fit your needs.
2 full pans, 8 half pans.
1 full pan, 10 half pans.
3 full pans, 6 half pans.
And so on…
I went with 12 half pans. It's not a perfect fit, with some of the pans fighting for space. But as long as the paint is dry, the pans are taped in place, and the mixing palette is over it during storage, you should be good.
Stick some double sided tape over the empty brush tray. But don't stick the pans in yet until they're filled with paint.
THIS IS VERY IMPORTANT! Allow the paints to dry thoroughly before closing or transporting. I was very excited to use them the following day so I stashed it in my tote. (I did this project around midnight – not enough time!). When I got to work and opened my box, I was greeted by a lovely mess. Some pans stuck to the underside of my palette! What a waste of good paint! Tsk, tsk.
As soon as I got home, I lay the box open in front of a desk fan to dry overnight. That got them solid enough.
Make a color chart for your custom box setup for quick and easy reference. I stuck mine inside the lid.
And voila! My 18-color has turned into a 30-color PFSB!
I know, I know. I could've easily just bought the 30-color one. But like I said, I didn't want my tubes to feel neglected.
I hope this tutorial has helped you in your watercolor journey!
All the best,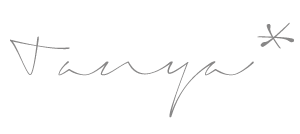 Save
Save
Save