Time flies so fast! We've reached the final quarter of the year! All kinds of journals and planners are hitting the shelves everywhere and there's simply too many to choose from. I've made this guide on some of the best and most popular planners in the market. Luckily, I managed to get my hands on all of them and so I was able to write this nifty guide. Without further ado, I bring you:
The Ultimate Planner Guide
I've gone through different planners these past 2 years. I'm afraid (and a little ashamed) to admit that some of them were abandoned due to changing tastes and moods. Let's have a quick look at some of these planners and perhaps it'll help you decide which one you'd like to accompany you for 2017.
Organizer type:
Kikki K & Filofax
(Clockwise from left: Filofax pocket organizer with butterfly design, Kikki K. personal size organizer in perforated peach leather, Kikki K. large organizer in teal, Paperchase pocket organizer with birds and floral design)
These come in different sizes. Pocket, personal, and big-ass large. I have all three sizes but I prefer the personal size. It's small enough to fit in my bag, but big enough to fit postcards, bookmarks, etc.
If you're going for paper quality, the leaves are quite subpar. Watercolor would be totally out of the question. Fountain pens? Meh. The smoothness of writing on the paper leaves a lot to be desired. These are school notebook-quality papers, so don't expect a lot with the default refills.
The wonderful thing is, though, you can always make your own!
Here's an idea: Cut up some loose sheets of Tomoe River paper (available at local craft stores like Scribe), cut them up according to size and punch some holes. You can do the same with watercolor paper and tada! Watercolor refills for your organizer! Use kraft paper (a la Midori) and you'll have a whole section for scrapbooking. Mix and match different types of paper and you'll have one invincible organizer.
Between Kikki K & Filofax, personally, I find Kikki K comes out with prettier designs.
---
Big and coil-bound:
The Happy Planner, Kate Spade Agenda, Erin Condren Life Planner
The great thing about these coil bound planners is that their pages are sturdy. A great amount of washi tape and stickers will not weigh the paper down to the point of tearing them off from the wire binding.
Obviously, these are really too bulky for on-the-go planning. They are already heavy as-is, so with the addition of planner decorations, they'll come out even heavier.
(left to right: The Happy Planner, Erin Condren Life Planner, Kate Spade Agenda)
Erin Condren offers customizable covers. The Happy Planner has leaves that you can pull away and put right back on thanks to their special binding system. The Kate Spade agendas are simple, yet elegant (although the KS covers are not as sturdy as the other two brands).
These are perfect for washi tape lovers as the borders can accomodate the width of average-sized washi. There are also some ndependent craft stores online that sell pretty stickers made specifially for ECPLs and Happy Planners.
---
Dated notebooks:
Moleskine
I use a pocket-sized (5.5 x 3.5") 18-month Moleskine Weekly Notebook to jot down appointments, bill due dates, rehearsals, my dog's Heartgard and Frontline schedules.
This is my no-frills scheduler. No fancy art, no washy tape, no ephemera. Just my Pilot G-Tec pen on paper. All text. Sometimes I just need to see my schedule in a clean format. This is the notebook where I don't have to care about page layouts, setups, or the fact that my planner has to look pretty.
---
Turning Japanese:
Hobonichi Techo, Midori Traveler's Notebook
I bought a Hobonichi for 2017 and I just can't wait to start using it. I'm still deciding on whether I'm going to use it as "scheduler" or as a tool to document life as it happens (aka. another art journal). This is the first time I'm going to go Hobo, so we'll see how that plays out.
As you may have noticed from the photos, I didn't get a cover for it. None of the available covers in-store appealed to me. I want something that's going to match the rustic feel that my brown Midori has. I've been lurking around Etsy for one.
2017 inserts in both horizontal and vertical layouts are now available for the Midori Traveler's Notebook. The horizontal layout has a whole grid page on the right. I haven't given in to getting these inserts but if I do, I'll probably go with the vertical layout. I already have enough space for documentation on my Daily Free Diary (005) inserts which has plenty of gridded space.
---
So there you have it. I hope this has helped you make a decision! Which one is your personal favorite? What are you planning to get for the coming year? I'd love to hear what you have to say! 🙂
Happy planning!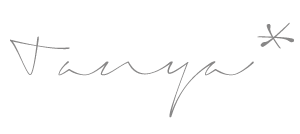 Save
Save
Save