Exploring the world beyond has never been made more affordable. Gone are the days when you'd have to be insanely rich to be able to travel to places you've always wanted to see. You're left with innumerable options, left and right. You only need to make the right choices so that everything remains within your budget. So what exactly does it take to come up with a feasible travel plan? To help you, let me share what I've learned from my travels. I've come up with Top 10 Travel Hacks for the female budget traveller.
Whether you're travelling alone or with family, most of these tips can apply. Use them to your advantage and get packing!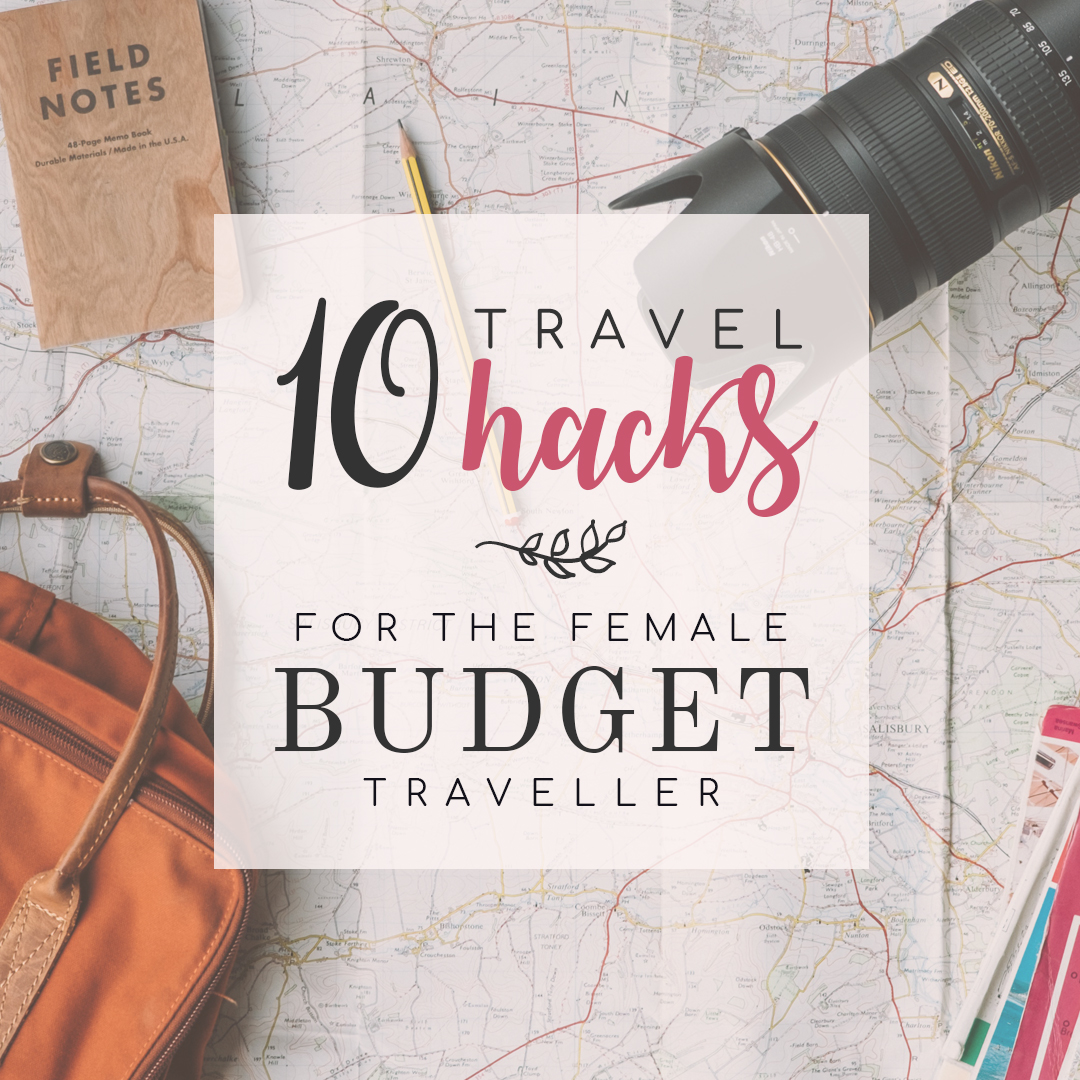 1. Fly with a budget airline.
Unless you can really, truly afford the most comfortable or convenient flight options, then I suggest traveling with a low-cost airline. While bigger airline companies offer seasonal deals that slash a huge chunk off their regular rates, there's no harm in checking and comparing with budget airlines.
To name a few, I've personally travelled with Cebu Pacific, RyanAir, easyJet, and Jetstar.
Going on a budget flight means the usual services normally included in flights with larger airlines are sold separately.
For instance, budget flights offer very limited options for baggage allowance. Most of the time, you'd have to pay an extra fee to be able to bring checked-in luggage. The bigger the allowance, the pricier it will be.
While seat choice (meaning you get to choose exactly where you want to sit at no extra cost) and in-flight meals are pretty much the default for bigger airlines, that's not the case for the budget companies. If you want these add-ons, you'd have to pay extra. That's why these flights are so darn cheap! But hey, no problem! Grab a Big Mac at the airport and I'm sure you'd be fine.
Here's a quick look at the pros and cons to traveling on a budget flight:
PROS
unbelievably cheap rates compared to bigger airlines
CONS
you have to pay extra to choose a seat, else they will assign a seat for you
you have to pay extra for baggage
in-flight meal are purchased separately
chances of flight delays are greater compared to larger airlines
smaller planes
Okay so there's only one "pro". But that's enough to trump all of the "cons" combined, in my very humble opinion.
2. Book an Airbnb.
Airbnb newbie or virgin? Click here to read my guide on finding your perfect holiday home!
To those who still wince at the thought of staying at an Airbnb rental thinking it's weird and unsafe, I can only shake my head. I stayed mostly in Airbnb apartments during my getaways in Europe and I couldn't have had it any better.
To tell you the truth, I enjoyed it more because I felt like a true-blue local.
I'm not going to lie. Staying in a 5-star resort with a butler at your beck and call is the dream. But the down-to-earth feel of staying in a rental has its own charm. You'll have to experience it to be able to get a grasp of what I'm saying.
Coming home to an actual apartment, cooking, being able to do the things I normally do in my own house. The warm, home-y environment. Ah, it felt nice.
On top of that, Airbnbs are generally cheaper than hotels and you get so much more. For instance, extra space. You can find rentals bigger than standard hotel rooms at a fraction of the cost. Definitely a bang for your buck.
If you don't have an Airbnb account yet, you can use my signup link and get $34 (or ₱1,7333) off your first trip. This is an affiliate link so if you signup using my link, I'll also get $20 in travel credit. You can do the same and refer your friends using your own link and earn more. It's a win-win!
Sign up now!
Let's get you an Airbnb account
Signing up is absolutely free. You can message Airbnb hosts, browse homes, and save them to your wishlists for your future travels.
3. Travel during the low season.
I know, I know. Who doesn't want to see Japan during Hanami season? Or jump on the bandwagon and party with the LaBoracay crowd?
But, really, there is still SO much to see and do during the quieter months. Rates are lower, too, so it'll save you. The best part is, the crowds are at a minimum. That's at least one less tourist photobombing your Instagram-worthy selfies!
4. BYOC – Bring your own coffee.
Or tea, if that's your cup of… well, tea.
Some people can never start their day without their morning dose of caffeine. By bringing your own favorite little packets of instant coffee or tea bags, imagine how much you'd be able to save.
A ₱200 latte from Starbucks vs. your ₱10 3-in-1's. It's your choice, you do the math.
5. Get a local SIM card.
Face it. Even if you try to pull an Eat, Pray, Love, it's next to impossible for you NOT to have a working cellphone on you. Let's forget social media for a split-second. It is, first and foremost, for your safety and for the peace of mind of those you left back home.
While cellular networks nowadays offer a cap to avoid bill shock when you get back home from your travels, it can get pretty inconvenient at times.
It happened to me once in Hong Kong. I was in the middle of a busy street in Mongkok stuffing my face with every possible street snack I could find when, suddenly, I couldn't get any reception on my phone.
I had no idea my plan had already reached its credit limit. There was no way to contact my local service provider. I couldn't call my parents (who were aboard the ship – it was a cruise and I went down for a free-and-easy shore excursion). I couldn't get in touch with my boyfriend back home (I was WhatsApp-ing him endlessly with all the street food I ate). My phone was as good as dead.
And so, I had no choice but to buy a local SIM. If you're staying for quite a while, it's a good idea to get a SIM as soon as you land. In certain countries like Japan, they recommend getting a pocket WiFi. Check what works best for your destination.
A little tip if you're traveling to the UK: some UK networks maintain their local rates even if you're traveling to certain EU countries. When I was living in England, my provider then was Three. Every time I would go to Paris, using my Three SIM was like using it back home in the UK. The rates were the same. This should be good to know if you're planning to visit both the UK and EU in one trip.
♥ Did you know it's possible to travel rent-free anywhere in the world? You can save on accommodation costs by becoming a housesitter. Feeling adventurous?

Click here to learn more

!
6. Save shopping for the last day.
Unless shopping is the primary reason for your travel, hold it off until the last couple of days.
You're free to do some window shopping. If you see anything you like, note it down in your phone. Include the name and address of the store and their opening days and hours.
Let's say you really want to do some shopping on a budget vacation, I recommend alotting a day for last-minute retail therapy or last-minute "errands".
(It's a little pointless to resist, especially when you suddenly find a wishlist someone had randomly stuffed in your bag the night you were packing.)
Do this on the last leg of your trip. Refer back to your "window shopping list" and see which ones you really want to buy. Chances are, you'd find yourself lucky to have not bought some of those items on a whim.
Find out if certain things can be bought back home, and/or if they're cheaper there. That way, you won't be wasting any time or money. You can buy the essentials and spend the rest of the day exploring. In the end, there should be no room for regret.
7. Take your little arsenal of lady things with you.
Since this list is obviously targeted to my fellow lady bakasyonistas*, I definitely have to include this one.
Okay, more or less, you'd be able to gauge if your monthly business would arrive during your travels. Play it safe and just stuff a couple in your bag. If the need arises, at least you won't have to buy those there. It will also save you the hassle of finding the brand you're comfortable using (especially when you're going to do a lot of walking).
I've made this mistake before and 7/10 times, the poor old chap behind the counter at the off-license didn't even know what "feminine wipes" were. And, to my more "modest" friends, just to let you know, some of them don't carry pads. Only tampons.
Don't forget to include the necessary medication as well. The last thing you'd want is for lady pains to ruin your holiday.
*bakasyonistas – "vacationers", in Filipino
8. Quit buying from every souvenir shop you see.
Especially the ones near the tourist spots, souvenir shops are sneakily the most expensive places to buy knick-knacks. They are tourist traps in sheep's clothing. All the while, you'd be thinking, "aww, gee. I'll never get this cute little figurine back home." Hashtag, sad face.
I now glance at the pen holder sitting on my desk and see this pink, charming, €6,90 pencil with a gold crown topper which I'd bought from Schönbrunn Palace. I look at it with a bit of contempt and ask myself… "WHY did I buy this again?"
That's roughly ₱400+ for a pencil. Gurrrl, whuuuuut.
Pictures are all you really need. Take as many as you want. They're free and they last a lifetime.
Just remember to respect the places that don't allow photography. And, PLEASE, honor the "no selfie stick" signs.
9. Do your research. As in, dissertation-bordering-on-stalking kind of research.
Read as many blogs and articles as you can. What were their recommendations for the best and cheapest places to go to for a decent meal?
Watch videos and figure out the most convenient way to get around the city without spending too much on transportation. TripAdvisor has plenty of useful advice from real travellers. My personal favorite are travel vloggers on YouTube. They're CRAZY helpful.
Google "city tours and sightseeing" for your travel destination and you'll see a plethora of tour packages from Viator and similar websites.
BUT, WAIT! No, don't click on 'add to cart' just yet! All I'm asking you to do is find the itinerary and read it.
These websites usually include the tour highlights. By going through the offers and feedback, you'll see which places are really worth visiting. Then plan your sightseeing schedule based on the information you've gathered. Get to know these places beforehand and what makes them special. Be your own tour guide.
10. Purchase extra baggage only if and when necessary. Backpack if you can.
First ask yourself, "will I be doing a lot of shopping or is this mostly going to be a sightseeing/food adventure kind of trip?"
On my holiday in Santorini, I went there with only a carry-on. At first I thought it wouldn't be enough considering the amount of shopping I do during most soooome of my travels.
In the end, I'm glad I didn't spend for the extra. The only "shopping" I did was signing up for a catamaran excursion around the island and buying a bucketload of gyros. I didn't buy anything to take home with me. My only souvenirs were the photos I took and a couple of pebbles I collected from the shores of Kamari Beach. On my return flight, if there was anything heavier than my luggage, it was me.
---
In conclusion, there are many things you can consider, no matter how small, that will save you money. I'm going to be honest, I've spent a great amount of my income on stuff I don't really need during my holidays. When I look back now, it's not the purchases that I'm proud of. It's the fact that… yeah, guuurl, I WAS there, and I travelled my ass off like a boss.
I hope this has helped you with your travel plans or, at the very least, encouraged you to travel more. I would love to hear about your own travel hacks and stories! Share them with me!
To infinity and beyond,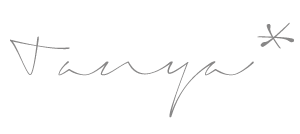 ---
Credit: The image used for the cover of this post is a free photo by Annie Spratt. Please check out her awesome work.
Save
Save
Save
Save
Save
Save
Save
Save
Save
Save
Save
Save
Save
Save
Save
Save
Save
Save
Save
Save