Hello! I'm Tanya Manalang. Thank you for visiting my official website. If you'd like to know more about me and my work, you've come to the right place.
Born Nathania Joy, but that name was reserved mostly for my nanny†–especially in the morning during my younger years.
Natanya, malelate ka na sa iskul! ("Nathania, you're going to be late for school!")
And of course when I am being summoned for those dreaded baths.
Natanya, malego ka na, uuwi na sela mami mo! ("Nathania, take a bath, your parents are going to be home soon!").
God bless her soul. Yaya, if you're out there, thanks for taking full advantage of the name my folks actually gave me.
I'm a theater actress and singer. I first dove into the world of professional theater when I was 8 years old and it was a joyride from then on. Between the ages 16 and 21, I took a hiatus from perfoming to spend more time on my education. I bounced right back on to the world of performing as soon as I could officially put it down on my resume that I am, indeed, a college grad. *golf claps*
Being a communications and media arts student, I was exposed to an array of art forms. Traditional and digital art, photography, creative writing, and, yes, even performing. I was once an intern at a big advertising company in Manila – but, alas, I guess performing was my true calling.
I enjoy crafting artsy-fartsy things. Paper. Pen. Washi tapes. Embellishments. AH! All music to my ears. (I mean, seriously, whoever invented that software for digital scrapbooking probably never got the point of traditional memory-keeping, nor understood the beauty of it.)
Toy-collecting is a hobby I can't seem to give up even though I know my wallet is silently protesting. I have a total headcount of 15 ball jointed dolls. In addition to toys, I like graphic novels, some anime, and really pretty bags MOVING ON!
I love to travel. I have crossed out some places on my bucketlist, much thanks to the two years I spent living in England. (Thank you, Miss Saigon.) I generally prefer beaches over mountains. I used to hate winter but now that I'm back living in a tropical country, I think I'm starting to miss it. It may sound superficial, but I reeeeaaaally did enjoy dressing up for fall.
There are 5 canine residents in my house: 4 of them are Jack Russells (Sasha, Oscar, Roger, Ringo). Then there's Bruno – a big, hyperactive mutt/aspin/askal who's frightened to bits by the sound of thunder. Sasha is my baby girl. You will probably hear a lot about Sasha in my blog. We love Sasha. Sasha FTW.
Anyhow…
This website is nothing fancy, really. Just a hodgepodge of the things I do and love about life. Consider this my little shack in the vast Internet world, and you are more than welcome to lurk. Mi casa es su casa. I would love to hear your thoughts especially if you've picked up a thing or two from me. If you're just here to kill time, that'd be equally as awesome, thanks for the visit! Don't worry. Tanya Manalang dot com is completely SFW.
Feel free to have a look around. Namasteyrighthere.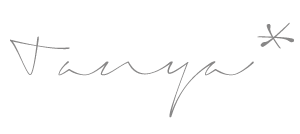 Save
Save